LOW TESTOSTERONE CAN IMPACT
YOUR ENERGY LEVELS, SEX DRIVE, & MOOD
Low testosterone (Low T) is linked to a variety of health conditions, ranging from fatigue and low libido to decreased concentration and moodiness. Testosterone is a vital hormone for men, and when your levels are low, you may feel like a light switch got turned off.
symptoms of


LOW TESTOSTERONE
LOW ENERGY LEVELS
 LOW LIFE ENJOYMENT
LOSS OF MUSCLE/FAT GAIN
LOW LIBIDO
LOW STRENGTH/ENDURANCE
DEPRESSION/BAD MOOD
At GameDay Men's Health, we create customized game plans to optimize low testosterone levels so life can once again be lived with passion and purpose. If you qualify for treatment, each week you'll receive high-quality testosterone treatments under the care of our licensed provider in a relaxing environment.
TESTOSTERONE REPLACEMENT
THERAPY
WHY START


TESTOSTERONE REPLACEMENT THERAPY?
Achieving optimal testosterone levels can transform your entire life. Our powerful testosterone replacement therapy (TRT) plans make increasing your testosterone levels easy, safe, and affordable.
INCREASE YOUR ENERGY
FEEL MORE CONFIDENT
INCREASE STRENGTH AND MUSCLE MASS
RAISE YOUR LIBIDO
BOOST YOUR MOOD
 IMPROVE SLEEP QUALITY
COULD YOU BE LIVING WITH


LOW TESTOSTERONE?
Are you testosterone-deficient? Find out with a free testosterone test at our clinic.
Meet with our licensed provider and create a testosterone program based on your health needs and goals.
All patients must qualify for treatment

Fast weekly appointments and effective results. After 1 month, you may already notice improvements in your energy levels, libido, and overall mood.
GAMEDAY MEN'S HEALTH:


SETTING A NEW STANDARD FOR MEN
No more waiting in a cold, sterile medical office or being treated like your time isn't valuable. At GameDay, we're committed to providing you with fast appointments, effective results, and a comfortable environment.
LOW T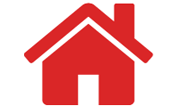 Flat screen TVs, overstuffed chairs, dozens of magazines, and complimentary refreshments. We've designed our clinic to be your home away from home.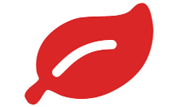 No synthetic hormones here. We only administer natural, bioidentical testosterone – identical to what your body produces naturally.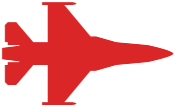 We understand your time is valuable, so we make sure you're in and out within 10-15 minutes for your weekly injection.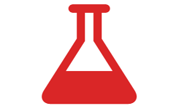 No more running around for labwork. GameDay's lab will check your testosterone and prostate levels within 15 minutes. You'll know your numbers…fast
Need some proof? See how our services have made a difference in our clients' lives.
Things in my life weren't getting much worse in the past year. I was tired but I felt like who wasn't? I gained weight but I also worked a sedentary job. What really got me was that when I was out with my friends and an attractive person passed me, I had no reaction. That was a wake up call for me. My friend actually got treatment at GameDay and highly recommended reaching out. Best decision ever. The staff had such an expertise and were straightforward about what was possible and what should be expected. Within 3 months, I feel overall more alive and I gained more confidence. 10/10 awesome experience.
— Andrew K. , San Diego
COULD YOU HAVE LOW TESTOSTERONE LEVELS?
WE'LL TEST YOUR LEVELS IN 15 MINUTES.