Being overweight can significantly affect your health, confidence, and your quality of life. Phentermine medication for weight loss can help you reach your goal weight and be the best version of yourself.
What is Phentermine for Weight Loss?
Phentermine is an FDA-approved medication for weight loss and is one of the most popular weight loss drugs in the United States. It can be prescribed to individuals who are overweight and/or obese and who have been unable to lose weight through diet and exercise.
This medication comes in capsule form and can be taken for up to 12 weeks. It's available under the brand names Lomaira, Adipex-P, and Suprenza.
How Does
Phentermine Help With Weight Loss?
Phentermine is a type of appetite suppressant, which ultimately means when you eat, you don't crave as much food. This drug increases the release of neurotransmitters in the brain, specifically dopamine levels, serotonin, and norepinephrine. The result is a feeling of fullness and reduced appetite.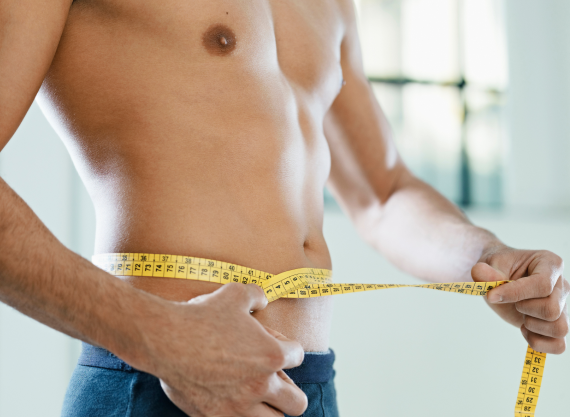 Why
Start Phentermine Medication?
Phentermine offers many benefits to qualified candidates, including:
Significantly reducing unwanted weight when combined with changes in diet and exercise
Diminished risk of heart and cardiovascular disease upon achieving a healthy weight
Helping you to look and feel healthier
How Quickly
Does Phentermine Work for Weight Loss?
The rate at which Phentermine medication results in weight loss will vary from person to person. Many people notice weight loss between 3 and 6 months after taking the medication.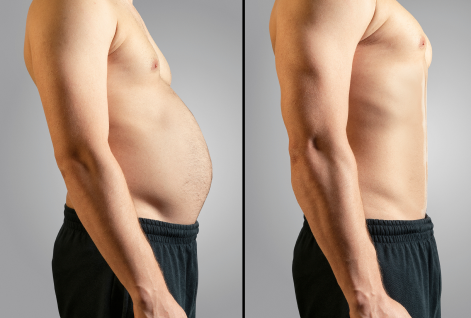 If you are someone who is considered obese by a medical practitioner, you might be a candidate for Phentermine treatment. Individuals with heart disease, hyperthyroidism, liver disease, kidney disease, or glaucoma are not eligible for treatment.
Potential side effects can include dry mouth, trouble with sleep, dizziness, heart palpitations, fatigue, constipation, nausea, vomiting, and irritability. Severe side effects are rare but can include increased blood pressure, metabolic acidosis, vision problems, cognitive impairment, thoughts of suicide, and others.
Phentermine is considered a Schedule 4 drug, which means it can potentially be misused and cause dependence.
Your medical specialist at GameDay Men's Health will thoroughly discuss the potential side effects with you and answer any questions you might have regarding the medication.
Your GameDay Men's Health Phentermine specialist will review your health history with you and perform a physical health analysis, including evaluating your BMI. If found to be a candidate for Phentermine medication, you'll be instructed to take it orally once per day. The medication comes in a 30-day supply. Prescriptions can be refilled as needed.
No more waiting in a cold, sterile medical office or being treated like your time is not valuable. At GameDay Men's Health, we're committed to providing you with fast appointments, effective results, and a comfortable environment.
Need some proof? See how our services have made a difference in our client lives.


If you ask anybody from my inner circle, they would all say that I'm athletic, handsome, and energetic. I didn't feel like any of those a little after turning 43. I gained a little over 15 pounds, lost patches of hair over my body, and couldn't get good sleep so I was always tired. I did some research and they were all symptoms of low testosterone. I spoke to my wife and she mentioned that her brother-in-law went through the same thing and went through a TRT protocol with GameDay. I did the same and couldn't be happier. The icing on the cake is the fact that GameDay worked with my plan!

– – Todd A., Carlsbad

Words you never want to hear when having sex: "Is everything okay?" My wife noticed the lackluster sex and I'm glad she said something because if not I would have never found out about GameDay and their treatment for low testosterone levels. After just a couple of months, TRT is rocking my life and rejuvenated my sex life. My wife and I are forever thankful that GameDay was able to help me with their dedicated support and expert knowledge. We spoke to a few other clinics and we didn't feel comfortable with the way they were just trying to push us towards a payment.

– – Mike R., Carlsbad

I have noticed from start to finish that my energy levels have been much better with the help of GameDay's TRT treatment. Prior to it, my mind was foggy and I couldn't get any deep sleep which made working in sales extremely difficult. With all of the traveling and constant relationship building that is expected of me, I just couldn't keep up and underperformed which never happens. My boss took me aside and suggested I take some time off to get things aligned. With the time off, I was able to find a solution through GameDay. I'm now back at work and hitting my performance goals again.

– – Bill M., San Marcos

Things in my life weren't getting much worse in the past year. I was tired but I felt like who wasn't? I gained weight but I also worked a sedentary job. What really got me was that when I was out with my friends and an attractive person passed me, I had no reaction. That was a wake up call for me. My friend actually got treatment at GameDay and highly recommended reaching out. Best decision ever. The staff had such an expertise and were straightforward about what was possible and what should be expected. Within 3 months, I feel overall more alive and I gained more confidence. 10/10 awesome experience.

– – Andrew K., San Diego

GameDay has greatly improved my life and I highly recommend everybody to go give them a visit. They're professional and, more importantly, attentive to what I was saying. I was so relieved after meeting with the GameDay team – the search for a treatment was finally over and things can only move up from here! My girlfriend was also glad that GameDay was able to provide a treatment that not only was effective, but also reassuring knowing that each visit was getting me back to my normal self. I'm not longer lethargic throughout the day and I've even been told that I was glowing haha!

– – Nick W., Carlsbad

No dude likes to go to a clinic, let alone a men's health clinic. It's uncomfortable to talk about especially in regards to something below the belt being wonky. In addition, mentally I felt off and my energy was non-existent. Things like this, I usually just avoid but things got to a point where I had to reach out to GameDay. Hands down, this experience was as comfortable as it could have possibly bee. The staff were awesome. They were all positive vibes and it's clear that they pull out all the stops for every patient. If you're looking for discreet, professional, and quick service reach out to GameDay. They'll no doubt care for you.

– – Rick T., Carlsbad

When I reached out to GameDay, I had so many hands in all sorts of problem buckets. My sleeping was horrible and had this permanent brain fog. Even when I did manage to get a good amount of sleep, I was exhausted and empty. After going to the clinic and starting my treatment plan, I slept like a baby. When I wake up now, I'm a different person. I feel like I can take on whatever is in my way. On top of that, my facial hair is coming in more fully. It's crazy to think that all my problems were stemmed from this one deficiency in my life, thank you GameDay!!!

– – William W., Carlsbad

I knew something was wrong when my sex drive dropped. Docs were so willing to write viagra scripts but stonewalled any indication that hormone levels were off. GameDay evaluated my case without any judgement or discrimination. I got a treatment plan quickly and it was affordable since they accept . 1.5 months in, I can say that my sex drive is steadily increasing. I feel like the loss of confidence and vigor is slowly being repaired which is more than I can ask for. Happy that I reached out, would recommend.

– – Steve K., San Marcos

I truly feel blessed that my covered services at GameDay. I reached out interested in improving what I had suspected to be low T levels. As I know many go through, my local PCP didn't want anything to do with that. I sought out another provider they actually recommended GameDay. The treatment plant they made me, I felt a difference within weeks. They even worked with my and kept me in the loop despite my may questions. So happy that I ended up at GameDay and wouldn't change it for anything.

– – Daniel A., Carlsbad

GameDay gave me back the vigor of life as I call it. I came into GameDay because they accept but I was a little skeptical. I've been working with my physician for years, but he recently moved away. Within a month, joint pain was close to zero, I recovered quicker, and when I worked out I could progressively do more weight almost every time I came back. Being on the treatment plan let me experience working out and moving around like I was 20 again, They make the world of difference to my quality of life and I will never stop recommending them.

– – Steven B., Carlsbad
Do You Need Help With Weight Loss?