Low Testosterone and Men's Health: Winning the Game of Life
IS LOW TESTOSTERONE HOLDING YOU BACK?

Testosterone is the male hormone. It's what makes us men. Produced by the testes, it plays a crucial role in our everyday lives. Testosterone is directly responsible for maintaining:
ENERGY & STRENGTH
MUSCLE MASS & BONE DENSITY
MENTAL FOCUS & CLARITY
SEX DRIVE & PERFORMANCE
MOOD & ATTITUDE
SLEEP QUALITY
Why is


TESTOSTERONE IMPORTANT FOR MEN?
Testosterone is a crucial hormone that drives energy levels and motivation. When levels are low, we may lose our zest for life. When we are young, our natural hormone production is high – Especially testosterone. This helped keep us mentally sharp, energized, and strong. As we age, however, our natural hormone production declines. Yet modern life doesn't slow down for anyone. If you start to notice the typical signs of aging – Increased fatigue, mental fogginess, mood changes, low sex drive, erectile dysfunction, decreased bone strength, weight gain, and loss of muscle mass – It's possible you are experiencing a testosterone deficiency.
SYMPTOMS OF


LOW TESTOSTERONE
ENERGY & STRENGTH
LOWERED ENERGY LEVELS
FATIGUE
DISRUPTIVE SLEEP PATTERNS AND QUALITY OF SLEEP
SEXUAL DYSFUNCTION
CARDIOVASCULAR DISEASE
LOSS OF MUSCLE MASS
LACK OF MENTAL CLARITY, DRIVE AND FOCUS
MOOD SWINGS
FOGGINESS AND INDECISION
DROP IN STRENGTH AND ENDURANCE
LOW TESTOSTERONE REPLACEMENT
THERAPY(TRT) Gameday Men's Health
BENEFITS OF


TESTOSTERONE REPLACEMENT THERAPY PROGRAM
Given the importance of testosterone and the role it plays in making men "men," TRT can serve as an effective option for men suffering from Low T. Though results may vary for each man, by optimizing testosterone to healthy levels the body can be replenished of this crucial hormone so that life can once again be lived with passion and purpose. If you are suffering from a testosterone deficiency, you may experience the following benefits of TRT:
RISE IN ENERGY LEVELS
WEIGHT LOSS
DECREASED RISK OF CARDIOVASCULAR DISEASE AND DEPRESSION
IMPROVED SEX DRIVE
INCREASED STAMINA AND ENDURANCE
ENHANCED AND MORE DEFINED MUSCLE MASS
INCREASED CONFIDENCE
INCREASED SENSE OF WELL-BEING
IMPROVED COGNITIVE ABILITIES (SHARPER AND MORE FOCUSED)
First, you will step into our man cave office and have a simple blood draw to test your hormones. You can relax in our overstuffed chairs, watch the game, and have a refreshment while you wait for your results. Test results will be ready in 15 minutes.
Next, you will have a comprehensive evaluation with our licensed provider to review your medical history, presenting symptoms, and lab test results.

If you qualify for treatment you can begin our testosterone replacement program immediately following your consultation. You will have either weekly injection appointments, or take-home treatment options depending on your preference.
IS REPLACEMENT THERAPY SAFE?
Gameday prides itself on patient safety and direct communication. The potential side effects of TRT may include: Acne and oily skin, lowered sperm count (which may cause infertility), increased red blood cell count, testicular shrinkage, worsening of sleep apnea, and fluid retention. The medical team at Gameday will address each of these potential risks with you, as well as your options to mitigate them, during your consultation. Blood testing, a complete examination, and a comprehensive medical history are conducted with each patient to ensure qualification. Should you qualify for treatment, you will understand each of the potential benefits and risks of TRT prior to starting treatment. This will ensure that you and your licensed Gameday provider make the best decision for your long-term health.
Gameday Men's Health is a 100% bioidentical hormone facility. What this means is that we utilize hormones that are molecularly identical to what our body already produces. Why is this important? Your body is smart and recognizes when something unnatural is lurking around. This means that synthetic hormones, which are foreign to the body, are oftentimes not wholly effective in treating low testosterone. Conversely, our bioidentical hormone replacement programs provide an environment for your body to put the hormone to work in a natural and consistent way.
TIRED OF LOW T SLOWING YOU DOWN? DON'T LIVE LIFE IN HALF-SPEED.
GO FULL THROTTLE & CONTACT OUR TRT Gameday Men's Health OFFICE TODAY.
GAMEDAY MEN'S HEALTH:


SETTING A NEW STANDARD FOR MEN
No more waiting in a cold, sterile medical office or being treated like your time isn't valuable. At GameDay, we're committed to providing you with fast appointments, effective results, and a comfortable environment.
LOW T Gameday Men's Health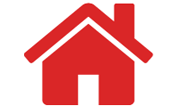 Flat screen TVs, overstuffed chairs, dozens of magazines, and complimentary refreshments. We've designed our clinic to be your home away from home.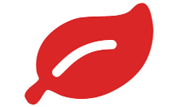 No synthetic hormones here. We only administer natural, bioidentical testosterone – identical to what your body produces naturally.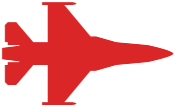 We understand your time is valuable, so we make sure you're in and out within 10-15 minutes for your weekly injection.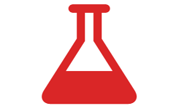 No more running around for labwork. GameDay's lab will check your testosterone and prostate levels within 15 minutes. You'll know your numbers fast
Need some proof? See how our services have made a difference in our clients' lives.
Things in my life weren't getting much worse in the past year. I was tired but I felt like who wasn't? I gained weight but I also worked a sedentary job. What really got me was that when I was out with my friends and an attractive person passed me, I had no reaction. That was a wake up call for me. My friend actually got treatment at Gameday and highly recommended reaching out. Best decision ever. The staff had such an expertise and were straightforward about what was possible and what should be expected. Within 3 months, I feel overall more alive and I gained more confidence. 10/10 awesome experience.
— Andrew K. , Gameday Men's Health
COULD YOU HAVE LOW TESTOSTERONE LEVELS?
WE'LL TEST YOUR LEVELS IN 15 MINUTES.