WHAT


ARE BHRT PELLETS?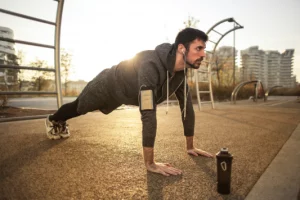 BHRT involves replenishing the body with hormones that are identical in structure to what your body naturally produces. Also known as Pellet Therapy, these small pellets contain custom levels of testosterone for men. Dosage is determined based on each recipient's specific hormone levels and needs. Gameday Men's Health will first test your hormone levels at our in-house CLIA certified lab to assess your personal testosterone needs.
Unlike injections or pills, the primary benefit of pellet therapy is that there is no need to set a daily or weekly reminder to take the hormone therapy. Rather, pellets are simply placed under the skin and naturally dissolve, releasing consistent levels of testosterone
throughout the body over 3-4 months.
Most men experience the benefits of the testosterone pellets after 1 week of the insertion. It's often recommended to receive new pellets every 3 months, as the pellets slowly dissolve and release stable levels of testosterone throughout a 90 day period.
Before pellet placement begins, your Gameday Men's Health practitioner will answer any questions you have about the treatment. Lab work will also be conducted to ensure you are a qualified candidate for pellet therapy prior to undergoing any pellet implantation