PRP INJECTIONS IN SAN DIEGO
Ready to start feeling better? PRP injections have been effectively used by professional athletes for years. Now you can get that same level of treatment. Whether you need help healing joints or muscles, or want treatment for more sensitive matters, PRP treatment in San Diego is proven to be an effective option for healing – – without the downtime of major surgery.
PRP treatment stands for Platelet-Rich Plasma. Don't let the name intimidate you. PRP is a straightforward, to-the-point treatment. In fact, PRP is actually produced from your own blood. It's a simple injection that improves and speeds up the healing process. It's also a very low-risk, outpatient, affordable procedure. PRP gives the injured area a boost to kick-start healing. It tells your body where to focus its healing effort and attention.
When you visit GameDay Men's Health in San Diego, we'll take a very small sample of blood from you. That blood is then placed into a centrifuge – a machine that spins the blood at extremely high speeds. Under the high-velocity spin of the centrifuge, Platelet-Rich Plasma slowly separates from your whole blood. It is this Platelet-Rich Plasma that contains the restorative properties that are vital to healing at the cellular level.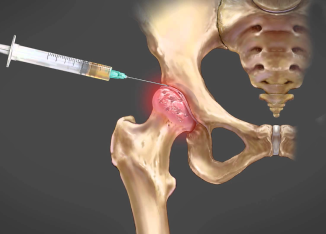 The PRP is then extracted into a syringe and finally injected into the desired area that needs healing, whether that is tendon or soft tissue. Sometimes ultrasound guidance will be used to help us locate the exact location that needs the injection.
After your PRP injection, your body takes care of the rest by doing what it already knows how to do: Heal. PRP injections are used as a trigger for your body to promote growth factors, proteins, and blood flow to the injured area in an accelerated manner. Oftentimes, PRP may help avoid otherwise costly and labor intensive surgeries.
For those wondering, Does PRP work? the answer is yes. A key outcome of a PRP injection is that it recruits properties from your own body to help you heal, rather than utilizing foreign substances and chemicals. Here's how it works:
A PRP injection contains a concentration of Platelet-Rich Plasma (PRP) that moves through your blood. Platelet-Rich Plasma has several important factors for cell recruitment that are required for healing. Specifically, it contains proteins that are key to healing your body and nourishing blood flow to the injured body part. When PRP is injected, it triggers those particular therapeutic properties that are needed to enable your body to begin its healing process.
BENEFITS OF PRP TREATMENT
Several studies indicate that PRP injections can help with a variety of issues. Some of the benefits of PRP include:
Helping your body heal injuries to the joints, tendons or muscles
Correcting Erectile Dysfunction (ED) and providing increased sexual performance
Saving you money by potentially helping you to avoid costly surgeries
Quickening your healing time from an injury
Outpatient procedure with little to no recovery time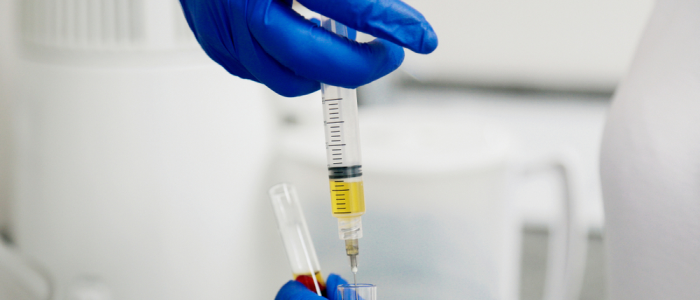 PRP injections can also help treat Peyronie's Disease, a curve of the penis that's a result of fibrous scar tissue. Men who suffer from this disease tend to experience significant amounts of pain. PRP injections work to reduce and eliminate these pain levels.
PRP TREATMENT FOR JOINTS AND MUSCLES
Knee or shoulder injuries can prevent you from doing activities you love. Whether the source of your pain is from overuse, a sports injury, or a sudden fall, muscle and joint pain is a leading cause of inactivity, which oftentimes leads to depression. Commonly, doctors will prescribe cortisone injections to help provide temporary relief of soft tissue and joint-related injuries. However, cortisone injections are often times just that – temporary. Cortisone can be high-risk if performed too often, and may end up damaging your injury further if performed repeatedly.
At GameDay Men's Health, our PRP treatment for joints, arthritis, soft tissues, tendons, and muscles goes beyond providing minimal relief. PRP is a method to help your body heal. PRP is known for potentially preventing surgery or delaying it by strengthening specific points and injuries.
Common musculoskeletal conditions PRP can help treat include:
Arthritis and other common degenerative areas in the body, such as the knees
Meniscal and Labral tears
Tendinopathy
Ligament and muscle injuries, such as acute strains
Chronic tendon injuries, such as tennis elbow
Rotator cuff injuries
Patellar tendon injuries
Achilles tendon injuries
Hip tendon injuries
One of the best things about PRP injections for joint, muscle and tendon injuries is that they are minimally invasive. You might also experience less side effects compared to steroid injections or surgery. With PRP treatment for musculoskeletal injuries, you're doing more than treating the pain associated with the injury – You're helping your body speed up the natural healing process. PRP injections are a natural, safe, effective, and affordable way to get back to doing what you love.
WHAT TO EXPECT AFTER PRP TREATMENT IN SAN DIEGO
If you receive PRP treatment in San Diego for ED, there is no downtime. You can get back to your normal activity levels that same day.
For patients who receive PRP treatment for soft tissue or joint-related issues, there is very minimal downtime. Most patients can expect to return to activity within one or two days. We'll give you a plan for easing back into your activity levels, since returning to your active lifestyle should be done gradually. We can help ensure you return safely to activity levels in order for the treatment to be effective.
Whether you have PRP treatment in San Diego for ED, joints, or muscle, it's time to get back to your life. And PRP treatment can help you get there.
WORK WITH THE BEST FOR YOUR P-SHOT  TREATMENT
At GameDay Men's Health, you are our priority. We make up for what other men's clinics lack and then take it one step further. We want you to be comfortable during your visit, so we welcome you to relax in our overstuffed chairs while watching sports on our flat-screen TVs.
By receiving your PRP Treatment with GameDay Men's Health in San Diego, you get to feel confident about your treatment knowing you're working with one of the best medical providers. Let us help get you back in the game.

It's time to find the New You
Frequently Asked Questions