Please Complete the Form to Identify Eligibility for Erectile Dysfunction or
Gainswave Treatment in Lake Elsinore

and Potential Discounts
WHAT IS GAINSWAVE®?
Millions of men suffer from erectile dysfunction (ED), unsatisfactory sexual performance, as well as Peyronie's disease, among other things. Shockwave therapy with GAINSWave® can greatly help in the treatment of various illnesses by increasing blood circulation. As a result, your sexual performance will improve, your erections will be stronger, and your sensitivity will grow.
With GAINSWave®, there are no drugs, injections, or surgical procedures necessary. No negative effects are associated with this non-invasive and all-natural treatment.
HOW


DOES IT WORK?

The GAINSWave® stimulates blood flow by delivering shock waves at a high frequency and low intensity. It is a well-known fact that blood flow in males declines with age. As a result, there is a narrowing of the blood vessels and a decrease in the level of penile sensitivity in men. In order to promote the production of new blood vessels, shockwaves are used to remove micro plaques and enhance blood flow.

Many of the men who receive this treatment see the benefits of a stronger, longer-lasting erection after six to twelve 20-minute treatment sessions, depending on their individual situations. In addition, with a success rate of 75%, truly GAINSWave® is a feasible option for those concerned with improving their sexual performance.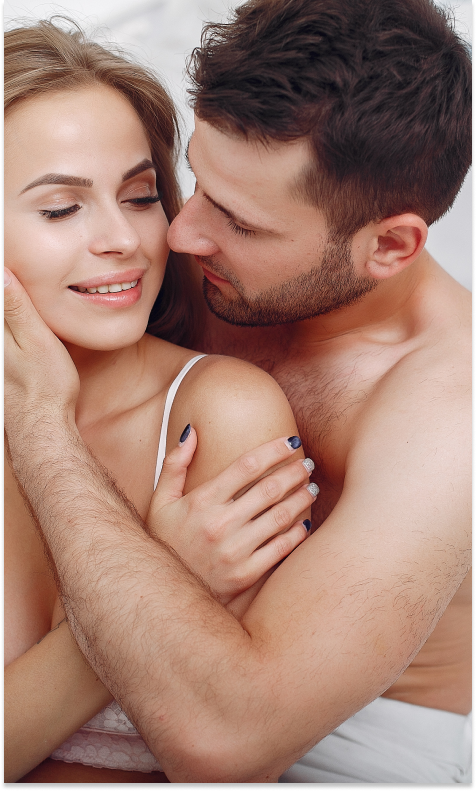 TREATMENT FOR ERECTILE DYSFUNCTION
Poor blood flow is a direct cause of erectile dysfunction, also known as ED. Using GAINSWave® shockwave therapy, there are new blood vessels that are produced, ultimately resulting in a long-lasting erection. This is accomplished by triggering the formation of new blood vessels.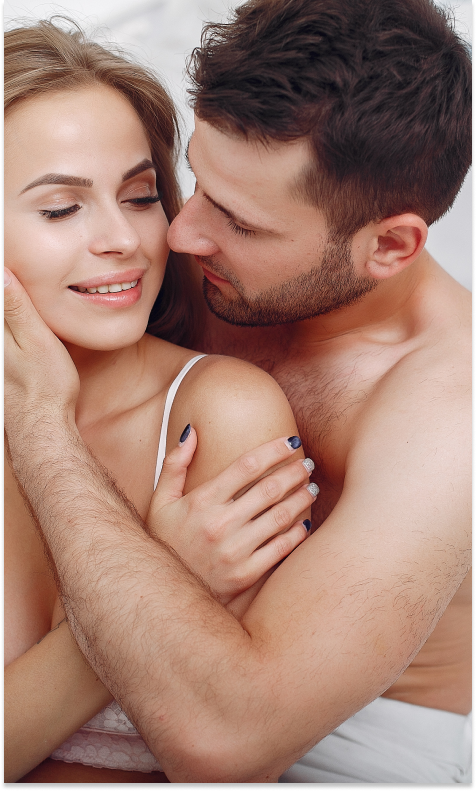 TREATMENT FOR SEXUAL ENHANCEMENT
Do you wish to increase the level of your sexual performance? GAINSWave® has been reported to boost sex drive, stronger and long-lasting erections, and greater orgasms by boosting the blood flow to the penis during sexual intercourse.
TREATMENT FOR PEYRONIE'S DISEASE
In people with Peyronie's Disease, fibrous scar tissue reduces the elasticity of the penis, causing it to become stiff. It makes the penis bend, making it impossible to execute sexual acts. As a result of the shockwaves produced by GAINSWave®, it will naturally tear away scar tissue, improving blood flow and encouraging the growth of new blood vessels. This promotes the development of the right shape of the penis, which in turn increases sexual performance immensely.
BENEFITS OF GAINSWAVE®
GAINSWave® has a series of advantages, including the following:
Enhanced penile sensitivity
More confidence
Improved sexual performance
Harder and longer-lasting erections
A more effective technique of treating
Peyronie's disease by tearing up scar tissue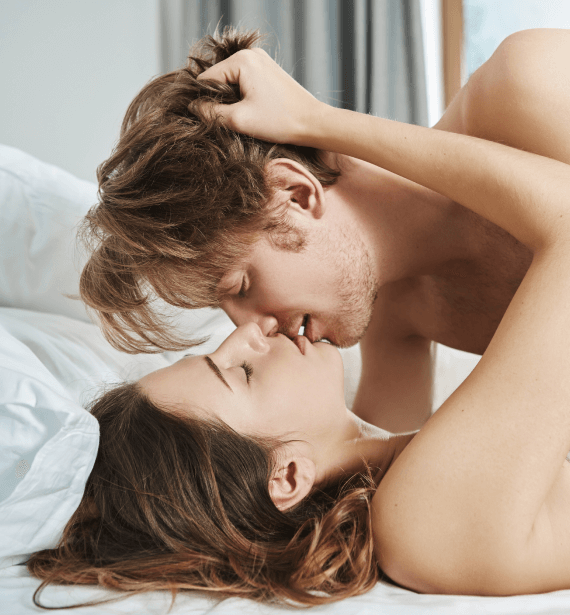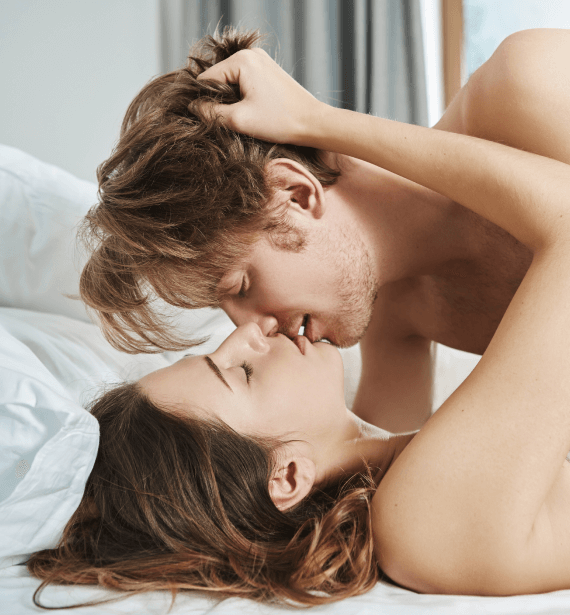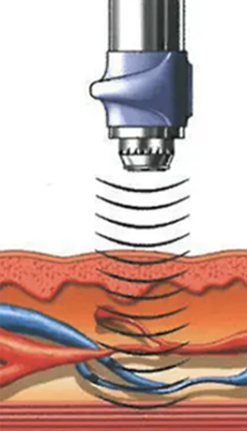 DURING YOUR GAINSWAVE® TREATMENT
Your doctor will apply a numbing agent to the soft tissue of the penis before carrying out the procedure. With the use of specialized equipment, shockwave therapy will be given to the affected area, stimulating the regeneration of the preexisting blood vessels as well as the disintegration of plaque. Similar to how a pipe must be cleaned on a regular basis in order for water to flow freely and smoothly through it, the penis must be cleansed on a regular basis in order for optimal blood flow to be allowed. Because it increases the blood flow to the penis, this treatment will assist in the fostering of improved sexual performance.
AFTER YOUR GAINSWAVE® TREATMENT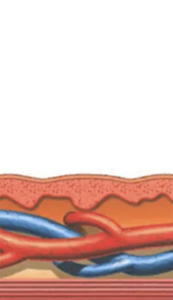 Because it is an outpatient procedure, men should be able to drive themselves back home after finishing their treatment. As there is no downtime, the patients are able to return to work and go on with their daily routines immediately. A large number of guys have stated that they are experiencing spontaneous erections within 24 hours after the procedure.
PRICING :
Call or text your Client Success Coordinator at any time to talk about making a budget-friendly scheme for your treatment. 
GAINSWAVE® PUTS YOU BACK IN THE GAME
It is entirely possible that you will qualify for GAINSWave® treatment if you are actively seeking to improve your overall sexual performance – be it due to erectile dysfunction or Peyronie's disease, or if you would simply like to take steps to improve and bring your sexual experience to a whole new level.
FREQUENTLY ASKED QUESTIONS
What is the expected duration of the treatment's benefits?
The effects of GAINSWave® treatment remain for approximately two to three years after the treatment is completed.
Is treatment just offered to men who suffer from erectile dysfunction?
The answer is no. Every gentleman who wants to enhance his sexual performance is a viable candidate for treatment. Patients do not have to have erectile dysfunction or have been diagnosed with Peyronie's disease in order to benefit from the significant benefits of this natural and effective treatment.
Is shockwave therapy a treatment option that is still in its early stages?
Not at all; shockwave therapy has been used successfully in Europe for more than a decade with excellent results. It has recently gained popularity in the United States as a result of the great success rates that it has achieved. This has provided abundant opportunity for detailed study and clinical trials, allowing us to be assured of the outcomes and impacts of this treatment program, although there is still much more to learn about it.
What are the advantages of GAINSWave® treatment when compared to other types of treatment methods?
There are no drugs, injections, or surgery necessary with GAINSWave® because it is a non-invasive treatment. Improved blood flow to the penis is achieved by this procedure, which provides long-term results while addressing the underlying cause of the problem. A stronger erection, more sensitivity, and overall greater sexual performance are all possible as a result of this treatment, which can last for a long time.
What is the typical cost of GAINSWave® treatment?
It is difficult to estimate the cost of therapy at GameDay Men's Health without first meeting with a physician because each treatment is adapted to the person's needs in order to ensure that the patient receives the optimum desired results.
How long will the effects of the GAINSWave® last?
The effects of GAINSWave® last for a period of three years. Many men schedule follow-up treatments during this time period in order to naturally maintain their better sexual function as a result of their treatment. We can assist you in staying at the top of your game by monitoring you post-treatment and with you notifying the Gameday staff if there would be any changes in your sexual function or abilities.
What is the GAINSWave®, and how does it work?
An acoustic shockwave treatment method, GainsWave therapy precisely targets and dissolves micro-plaque buildup in the penis, stimulating the growth of new penile tissue and blood vessels. The shockwaves that are employed have a high frequency and low intensity, giving controlled, effective results that will last for years after your visit.
Is your clinic discreet?
Our team is very aware of the sensitive nature of the situation. Our consultations are designed to be brief and to get you in and out as quickly as possible while protecting your confidentiality of information. Furthermore, as a medical institution, we are bound by HIPAA regulations, which ensure that the personal information of our patients is protected.
So, what exactly is ShockWave Therapy, and how does it work?
It is a completely non-invasive pressure wave treatment that is completely painless. With the use of existing body components such as stem cells, the white blood cells, and growth regulators, it is feasible to dissolve any probable plaque build-up in the penile arteries while simultaneously improving the overall health of these vessels and generating new blood flow channels.
What parameters should I use to assess whether or not I am a viable candidate?
Our medical providers will make an appointment with you as soon as possible after receiving your request. In order to determine whether or not shockwave therapy is right for you, they will evaluate your current health condition and perform a few simple tests.
How many treatments are expected to be performed?
The treatment processes are determined by the practitioner with whom you speak during your session. There are several elements that influence this, which would include your medical history, when you had started noticing that you have an ED and any other conditions that may have contributed to your ED. There are no set amount of treatment sessions because it is different with every person; however, each session will last for approximately 20 minutes. These treatments can be carried out in one of three different locations.
Is Shockwave Therapy a safe therapy option?
Yes, without a doubt! Developed in Europe, this FDA-approved treatment for erectile dysfunction is currently utilized as the first-line treatment option. It has been widely used in the medical community in the United States to heal soft-tissue injury and restore blood flow, and it is now being offered as an alternative to traditional ED therapy. Since it is non-invasive, there will be no need for needles, and there will be no need for medications, surgery. Patients will not experience any downtime or pain.
What benefits can be expected as a result of this treatment?
Safe
Improved erectile function
Enhanced sexual performance
Increased stimulation
Enjoy erection spontaneity
Increased stamina, satisfaction
Pleasurable orgasm
No side effects
100 percent safe Compared to other treatment approaches for ED, this one directly treats the underlying source of the problem.
Who is the target audience for this treatment?
Shockwave Therapy is suitable for any male who is dealing with vascular erectile dysfunction. It is a promising therapy option for men who do not respond to oral ED medications, are fed up with the side effects, or prefer to regain the spontaneity of their erection without being dependent on a pill, an injection, or pumps. No matter where you are on the scale for ED, whether from mild to severe, Shockwave Therapy may be a viable option for you. A large number of men prefer to undergo Shockwave Therapy in order to improve their sexual performance, even if they do not even have erectile dysfunction.
GAMEDAY GAINSWAVE® LOCATIONS
GAINSWave® has numerous advantages, and the following are some examples:
This website is a collection of freely accessible material and is not meant to establish a physician-patient relationship with just about any individual. This website's content is provided for reference purposes only. This website is not intended to substitute for the advice of your personal physician and is not meant to diagnose, treat, cure, and prevent any disease. Consult your own doctor or healthcare practitioner to determine the best course of action for you. All information is provided for general information purposes only and is not intended to replace medical advice or treatment for different health conditions. The material included above is summarized and is meant to foster broad consumer comprehension and awareness. The material is not intended to be exhaustive and should not be used in lieu of a visit, call, consultation, or advice from your physician or other health care practitioner. Only a licensed physician in your jurisdiction can assess whether you are eligible for and should pursue treatment.